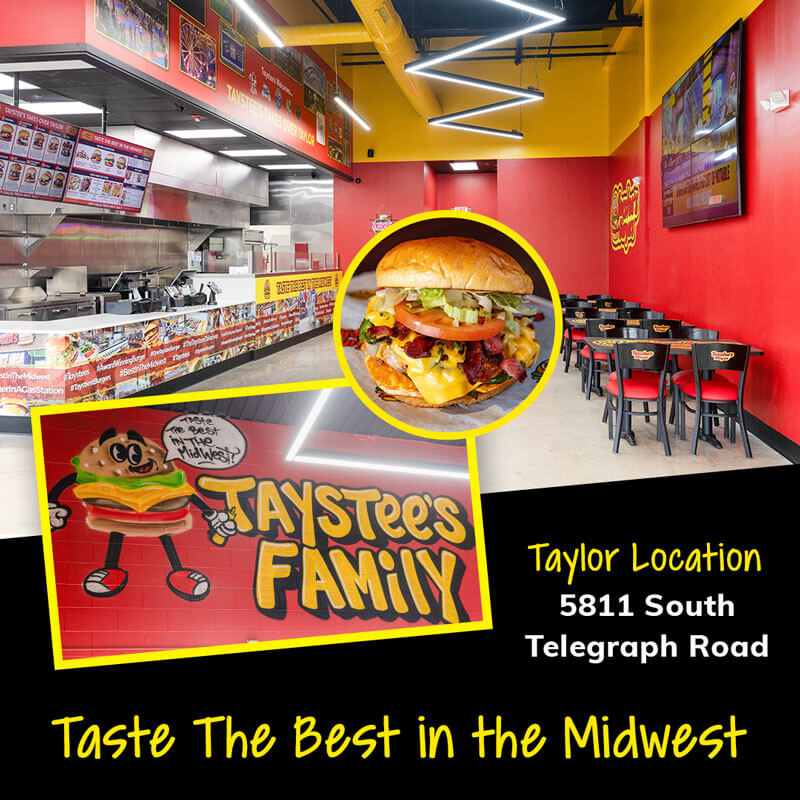 Taylor, Michigan's Best Burger Joint
Get ready to "meat" your new favorite after-school eat, work lunch retreat, and all-around best way to defeat your mighty hunger. We're known for our signature burgers, made to order with top-quality halal beef and perfectly cooked every time—but don't sleep on our fries, sides, and sweet treats!
We're thrilled to be expanding into the Taylor community, and can't wait to show you what makes Taystee's Burgers the best burger in Michigan! Give us a try to see what our friendly and attentive team members have in store for you. There's never a dull moment when you're enjoying a Taystee's Burger!