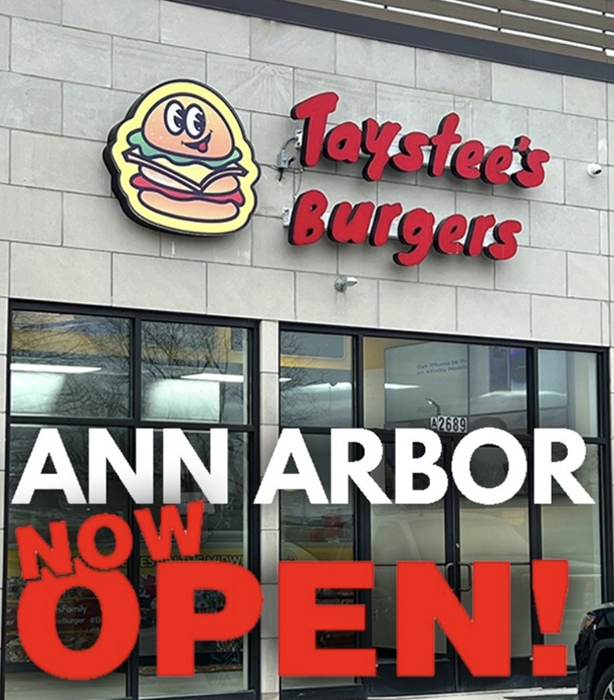 Taystee's Burgers is an Amazing Burger Joint in Ann Arbor, MI
At Taystee's Burgers, we are a popular burger joint located in Ann Arbor, Michigan. Known for our delicious burgers, fries, and milkshakes, our restaurant has been a favorite among locals and visitors alike for many years.
The atmosphere at Taystee's is casual and laid-back, making it the perfect spot to grab a bite with friends and family. Our restaurant is cozy and welcoming, with a friendly and attentive staff.
Great Food at Taystee's Burgers
Our menu at Taystee's is extensive, featuring a wide variety of burgers, hot dogs, wings, and sides. Our burger is the main attraction at Taystee's, and for good reason. We make them with fresh, high-quality halal beef and cooked to perfection, they are juicy, flavorful, and satisfying. Some of the most popular burger options include the Award Winning Ali's Notch-Yo-Burger, Taystee BBQ Burger, and the Mushroom Swiss Burger.
In addition to our burgers and sandwiches, Taystee's Burgers also offers a variety of sides to complement your meal. Our fries are crispy and perfectly seasoned, and the onion rings are thick and juicy. Our F'real smoothies and milkshakes are also a must-try, with flavors like vanilla, chocolate, strawberry, and salted caramel.